If you've been following AdHustler.com for a while you may remember the case study I was doing on DataFeed sites.  Recently a blog reader asked me for an update on this case study so here it is.  If you need to catch up here is part 1, part 2 & part 3 of this case study.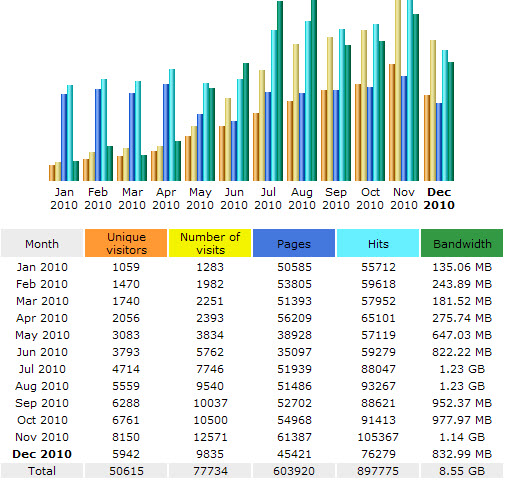 Clicks Through a Product Affiliate Link: 5,988
Click Through Rate: 11.85%
Sales: 26
Conversion Rate: 0.43%
Gross Sales: $909.95
Commissions: $296.43
Ad Monies: $19
Total Revenue: $315.43
Total Cost: ~$27-$30
As you can see traffic has grown significantly since January.  The site gets a surprising amount of traffic considering there is no unique content. 2,680 pages are indexed at this time.
My overall opinion of datafeed sites like this one is that they can be profitable but they aren't going to make you rich.  It's nice having passive revenue rolling in but to make a serious income off of these types of sites you are going to need a lot of them.  Not every one is a winner either and there is no way to predict which ones are going to do well.  I did another datafeed site that has about 8,000 pages indexed and gets less traffic then this one and makes practically zero revenue.  An interesting experiment would be to knock out one datafeed site per day for a year but that would be a huge commitment.  I bet you'd find some serious winners if you made that many sites.
What are your results with datafeed sites?