Cars, Clothes, Money, Hoes…. That might be the mission statement for a lot of affiliate marketers out there.  I think that many affiliates overlook the friendships they've developed because of this industry.  More interestingly yet, I find that the affiliate marketing industry breaks down social groups and brings together weird mixes of people.
Case In Point: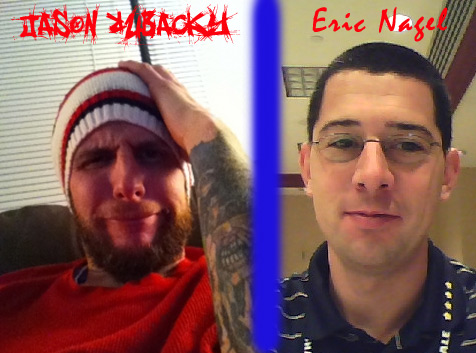 There are probably tons of unlikely friendships within the affiliate marketing space but I always find it funny to observe Jason Rubacky & Eric Nagel.  Jason is a tattooed, crazy, hip-hop loving maniac who lives & breathes being ShareaSale's well known affiliate manager.  Eric is more like that nerdy kid who loved computers in high school and got straight A's in  every class.  Yet, these 2 guys are like peas in a pod and you see them hanging out at every affiliate conference.  I'm not knocking either one of them.  In fact, they are awesome people and i'm friends with both of them.  My point here is when did you ever see the tattooed maniac & the kid getting straight A's hang out in high school?  You didn't!
That's the beautiful thing about this industry.  People don't just judge each other based on appearance or lifestyle.  Their mutual interest and love of internet marketing bring them together.  I'm friends with tons of people who are nothing like me and at first glance I may not have thought i'd get along with.
Next time you are at an affiliate conference and you see some guy/girl who seems to be a loner, walk over and ask them to grab a bite to eat.  Maybe you'll find a new friend who can also help you in your business.