I opened up my email to find a survey from PepperJamNetwork.  Since it's been over a year now and Mandy Foley hasn't been able to figure out a way to get me into the eBay affiliate program, I figured I would let them know on their survey.  When I opened the survey I saw something that made me laugh: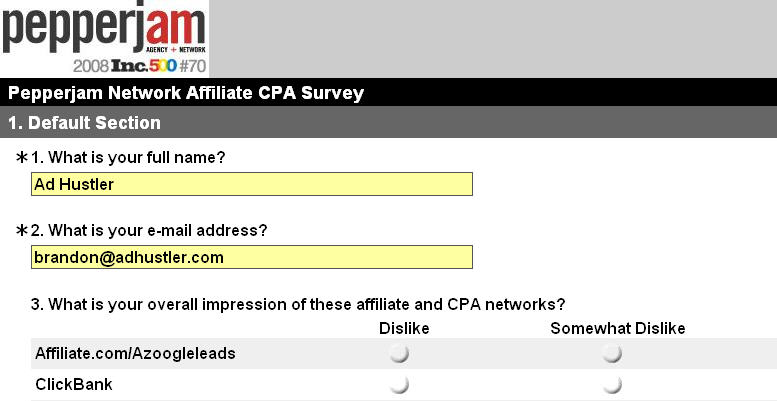 Apparently there is a conspiracy.  Affiliate.com and Azoogleads are the same company.
You heard it here first.