It's no secret that I think Affiliate Summit is a great show.  It's not often that I get to see all of my friends in one place and interact with some of the best minds in the industry.
Affiliate Summit East NYC 2010 will take place August 15-17, 2010 at the Hilton NY.
If you are flying in for the event, I highly suggest coming a day or 2 early to enjoy some of the pregame activities.
According to the Tatto Media report recently released, affiliates rate Affiliate Summit as the most valuable tradeshow to their businesses (by a freakin' landslide)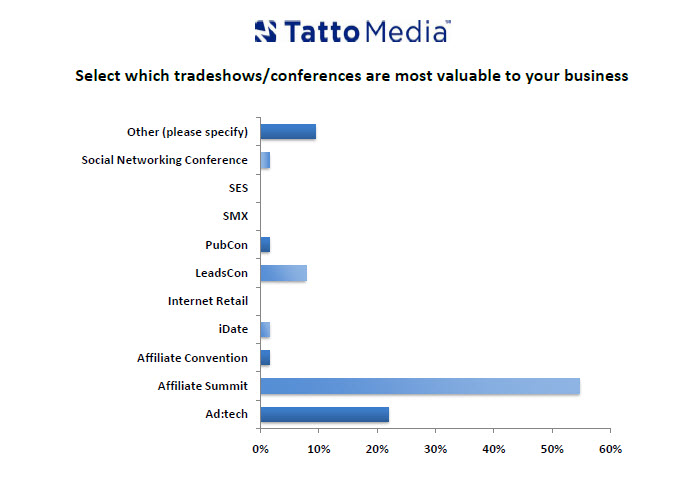 Affiliate Summit is going to have a commercial running on TV this year as well.  Check it out:
Affiliate Summit is giving a 10% off discount to AdHustler.com readers.  Use coupon code ASE10ADHUSTLER – The coupon works on ALL passes, not just the fancy ones.  Giving a discount at all is extremely generous of them considering they sell the show out EVERY SINGLE TIME!  I am also making ZERO commission if you use that code or any links in this post so I have no skin in the game.
I'll be at Summit, Will You?
**This was NOT a paid post.  I was NOT asked to make this post but rather want to share an awesome event with you.**
Please Note: I do receive a Press Pass to Affiliate Summit which get's me in for free however, all statements and thoughts are my own opinions.